EVO 2.2 - Mobile filtering unit for welding smokes
From €1,776.00
To €2,662.00
MIG MAG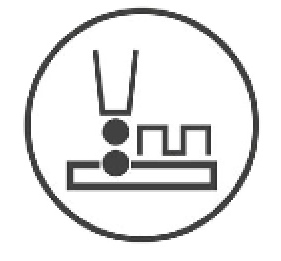 PULSE MIG MAG
MMA STICK ELECTRODE
TIG
The mobile filter unit EVO 2.2 is studied for the extraction of welding fumes (discontinuous use) with medium-low concentrations of pollutants in closed or difficult- to-reach environments, where standard extraction devices cannot be used. EVO 2.2 is only suited for dry welding smokes, and it cannot be used for oily smokes deriving from welding on steel, aluminium, brazing etc. EVO 2.2 is not suitable for the use in potentially hazardous work areas.
AVAILABLE MODELS
EVO 2.2 - filtration efficiency E12 >99,5%
EVO 2.2 with automatic Start&Stop function - filtration efficiency E12 >99,5%
ACCESSORIES
Articulated extraction arm ARMOTECH (rigid tube) or ARMOFLEX (flexible hose) - Ø 125/160 mm, complete with capture hood equipped with handle, damper and multi-directional articulation.
Certifications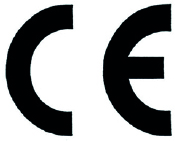 Packing
Packaging volume 140x55x115 cm
COD: EVO22H0*
Structure
EVO 2.2 is made of a powder-coated steel sheet metal, complete with pivoting castors and handles (the unit is delivered with built- in wheels, ready to use). A high efficiency centrifugal fan is placed downstream of the filter section in a special soundproof compartment. The unit is equipped with an AC motor controlled by a pc board situated in a clean chamber off the airflow circuit. The user-friendly digital control panel with alarm log and hour-meter allows to monitor the main functions of the machine. The unit is also available in the version with automatic Start/Stop function.
Filter section
Filter section consisting of a series of metallic and acrylic filters, for a final filtration efficiency in class E12 99,5% according to EN1822 Standard. The spark arrestor filter is standard included.
More Information

| | |
| --- | --- |
| Packaging | 140x55x115 cm |
| Availability | Available |
| Technical feature | |
| Applications | MIG MAG, PULSE MIG MAG, MMA STICK ELECTRODE, TIG |
| Applications | Welding |
| Conformities | CE, UKCA |
| Filtration capacity | E12 99,5% |
| Voltage | 230V |
| Products | EVO 2.2 |
It is possible to download the following technical sheets:
We found other products you might like!