ICAP 4.2 - Wall mounted self-cleaning filter unit for welding fumes
From €534.00
To €6,574.00
MIG MAG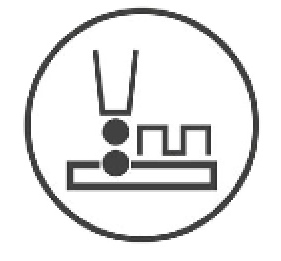 PULSE MIG MAG
MMA STICK ELECTRODE
TIG
PLASMA CUTTING
GRINDING
Extraction of welding fumes and dust from grinding, sanding and manual thermal cutting
The range of wall-fitting filter units ICAP 4 provides maximum performance in a most compact cabinet and is therefore ideal for indoor installation. The cartridge filters and the automatic cleaning function make this unit ideal for the extraction of fumes and micro-dust with medium concentrations, such as in MMA or MIG welding processes or in sanding .
VERSIONS
ICAP 4.2 C1 - suited for 1 extraction point
ICAP 4.2 C2 - suited for 2 extraction points
ACCESSORIES
Articulated arm ARMOTECH or ARMOFLEX - diameter 125 or 160 mm, complete with hood with manual shutter, anti-intrusion grid and multi-directional joint
Certifications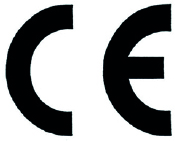 Packing
Packaging volume 145x90x145 cm
COD: ICAP4*
Structure
Supporting structure made of painted sheet metal. Filter inspection door with double compression handle. 25-liter dust collector bin with hermetic closure. The plug-fan extractor is incorporated in the unit. The digital control panel (for installation on the wall) is complete with thermal protection for the electric motor and with a pcb to manage all machine data such as cyclic cleaning of the cartridges, filter clogging alarm, safety micro switch on the inspection door, operating hours, alarms, etc.
Filtering section
Filtering section including, depending on the version, 1 or 2 high efficiency cartridge filters made with a patented compound of self-extinguishing cellulose and external layer of nanofibers. The cartridges are also suitable for applications with hot pollutants (FR – Flame Retardant technology). The automatic cleaning system by compressed air guarantees a long duration of the cartridges.
Optional:
- activated carbon filter for the filtration of VOC volatile organic compounds.
More Information
Packaging
145x90x145 cm
Availability
Available
Technical feature

| | | | | | | | |
| --- | --- | --- | --- | --- | --- | --- | --- |
| Model | Fan capacity m3/h | Extraction at hood m3/h | Noise dB (A) | Power kW/V/Hz | Filtration efficency Rule/% | Dimension LxPxH mm | Total weight kg |
| 4.2 C1 | 5400 | 1500 | 73 | 3/400/50-60 | M 99 | 660x718x1735 | 130 |
| 4.2 C2 | 5400 | 3000 | 73 | 3/400/50-60 | M 99 | 660x718x1735 | 138 |

 

 

Applications
MIG MAG, PULSE MIG MAG, MMA STICK ELECTRODE, TIG, PLASMA CUTTING, GRINDING
Applications
Welding, Dust, Plasma cutting
Conformities
CE, UKCA
Filtration capacity
M >99%
Voltage
110V, 230V, 400V
Products
ICAP 2.2 H
| | | | | | | | |
| --- | --- | --- | --- | --- | --- | --- | --- |
| Model | Fan capacity m3/h | Extraction at hood m3/h | Noise dB (A) | Power kW/V/Hz | Filtration efficency Rule/% | Dimension LxPxH mm | Total weight kg |
| 4.2 C1 | 5400 | 1500 | 73 | 3/400/50-60 | M 99 | 660x718x1735 | 130 |
| 4.2 C2 | 5400 | 3000 | 73 | 3/400/50-60 | M 99 | 660x718x1735 | 138 |
It is possible to download the following technical sheets: