UNI 2.2 C W3 - Mobile filtering unit with W3 compliance
From €2,458.00
To €4,166.00
MIG MAG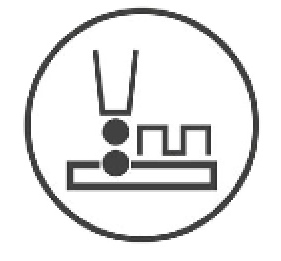 PULSE MIG MAG
MMA STICK ELECTRODE
TIG
UNI 2.2 C W3 is a mobile filtering unit with mechanical filtration through a cartridge filter, tested and approved by IFA for W3 compliance. The unit is designed for the extraction of dry and non-oily welding smokes in closed environments with medium concetrations of pollutants, and it provides a filtration efficiency in class BIA"M" >99%. Not suitable for use in potentially explosive areas.
AVAILABLE MODELS
UNI 2.2 C W3 single phase
UNI 2.2 C W3 three phase
UNI 2.2 C W3 single phase with automatic Start/Stop function
UNI 2.2 C W3 three phase with automatic Start/Stop function
 
ACCESSORIES
Articulated extraction arm ARMOTECH (rigid tube) or ARMOFLEX (flexible hose) - Ø 125/160 mm, complete with capture hood equipped with handle, damper and multi-directional articulation.
Certifications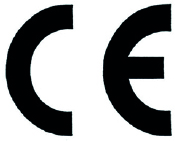 Packing
Packaging volume 120x70x155 cm
COD: UNI22CW3*
Structure
Powder-coated steel sheet metal, complete with pivoting castors and handles. A high-performance centrifugal fan is installed downstream of the filter section, in a special soundproof compartment. An AC motor with motor protection is controlled by a pc board placed in a clean chamber off the airflow circuit. The user-friendly digital control panel allows to monitor the main functions of the unit through a clogged filter alarm and other indicators. The unit is delivered with built- in wheels, ready to use.
Filter section
Filter section consisting of a series of metallic and acrylic filters, for a final filtration efficiency in class BIA"M" >99%. The spark arrestor filter is standard included. A 10 kg active carbons post-filter is recommended in all cases of VOS/VOC, welding on stainless steel, zinc coated steel, chrome TIG etc.
More Information

| | |
| --- | --- |
| Packaging | 120x70x155 cm |
| Availability | Available |
| Technical feature | |
| Applications | MIG MAG, PULSE MIG MAG, MMA STICK ELECTRODE, TIG |
| Applications | Welding |
| Conformities | CE, UKCA, W3 |
| Filtration capacity | M >99% |
| Voltage | 230V, 400V |
| Products | UNI 2.2 C W3 |
It is possible to download the following technical sheets:
We found other products you might like!