AER 201 - Purificateur portable à filtration mécanique
From 717,00 €
To 823,00 €
MIG MAG
MIG MAG PULSATO
MMA SALDATRICI ELETTRODO
TIG
Aspiration des fumées de soudage
L'épurateur portable AER 201 permet de filtrer les fumées de soudage dans des environnements fermés ou difficiles d'accès avec les systèmes de réduction des fumées normaux, et est idéal pour les concentrations moyennes à faibles de polluants et pour une utilisation intermittente. L'AER 201 est fourni avec un tuyau et une buse d'aspiration en plastique, tandis qu'un aimant assure une fixation sûre dans n'importe quelle position. Il est possible d'ajouter un deuxième tuyau de sortie d'un diamètre de 50 mm et d'une longueur de 2 m. Des torches avec aspiration des fumées de soudage intégrée sont disponibles sur demande. NON adapté à une utilisation dans des environnements potentiellement explosifs.
VERSIONS DISPONIBLES
AER 201- 230V/ 50Hz/ 1,1kW - efficacité de filtration 85%
AER 201 99 - 230V/ 50Hz/ 1,1kW - efficacité de filtration 99,95%
*Versions spéciales disponibles sur demande 110V, 60Hz.
Certifications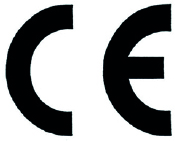 Packing
Packaging volume 80x60x75 cm
COD: AER201*
Corps de la machine
L'épurateur portable monophasé AER 201 est équipé d'un moteur à balais avec protection externe et d'un régulateur de débit électronique. La structure externe en acier peint rend le purificateur résistant aux chocs accidentels et en même temps léger pour faciliter le mouvement.
Rubrique filtre
La partie filtre est composée d'un filtre métallique anti-étincelles, d'un filtre à cartouche et d'un filtre à charbon actif.
More Information

| | |
| --- | --- |
| Imballo | 80x60x75 cm |
| Disponibilità | Disponibile |
| Specifiche Tecniche | |
| Applicazioni | MIG MAG, MIG MAG PULSATO, MMA SALDATRICI ELETTRODO, TIG |
| Applicazioni saldatura | Saldatura |
| Certificazione | CE, EAC, UKCA |
| Efficienza di filtrazione | M >99% |
| Voltaggio | 230V |
| Prodotti saldatura | AER 201 |
It is possible to download the following technical sheets:
We found other products you might like!