UNI 2.2 C W3 Laser - Depuratore carrellato con marchio DGUV e certificato W3
From 3 045,00 €
To 3 721,00 €
MIG MAG
MIG MAG PULSATO
MMA SALDATRICI ELETTRODO
TIG
WELDING
Aspirazione fumi di saldatura laser
Il depuratore carrellato professionale UNI 2.2 C W3 Laser con filtro a cartuccia è dotato del marchio del test DGUV e del certificato per la classe W3 (per fumi di saldatura). È ideale per l'aspirazione di fumi di saldatura laser secchi non oleosi in ambienti chiusi con concentrazioni medie di inquinante. UNI 2.2 C W 3 Laser presenta un'efficienza di filtrazione BIA "M" >99%. NON è adatto all'uso in ambienti potenzialmente esplosivi.
VERSIONI DISPONIBILI
UNI 2.2 C W3 Laser monofase
UNI 2.2 C W3 Laser trifase
UNI 2.2 C W3 Laser monofase con funzione Start & Stop
UNI 2.2 C W3 Laser trifase con funzione Start & Stop
ACCESSORI
Braccio articolato ARMOFLEX (flessibile) - diametro 160 mm, completo di cappa dotata di serranda e snodo multidirezionale
Certifications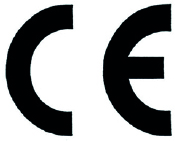 Packing
Packaging volume 120x70x155 cm
COD: UNI22CW3L*
Corpo macchina
UNI 2.2 C W3 Laser ha una struttura in lamiera di acciaio verniciata a polveri completa di ruote e maniglie e resistente agli urti. Un pannello di comando digitale con log allarmi, contaore e allarme filtro intasato permette di monitorare le funzionalità della macchina. La scheda elettronica è situata in un ambiente separato e protetto dal circuito dell'aria. Un elettroventilatore centrifugo ad alto rendimento è posto a valle della sezione filtrante in un apposito vano insonorizzato. La macchina viene fornita di serie con le ruote già montate.
Sezione filtrante
La sezione filtrante è costituita da una serie di filtri speciali per un'efficienza finale di filtrazione BIA "M" >99%. Doppio stadio di filtrazione a carboni attivi per catturare fumi caidi, fumi basici e SOV. Un filtro anti-scintille è incluso nella dotazione standard dell'UNI 2.2 C W3 Laser . 
Plus d'information

| | |
| --- | --- |
| Emballage | 120x70x155 cm |
| Disponibilité | Disponibile |
| Caractéristiques techniques | |
| Application | MIG MAG, MIG MAG PULSATO, MMA SALDATRICI ELETTRODO, TIG, WELDING |
| Application | Saldatura |
| Conformité | CE, UKCA, W3 |
| Efficacité de filtracion | M >99% |
| Alimentation | 230V, 400V |
| Produits | UNI 2.2 C W3 |
It is possible to download the following technical sheets:
We found other products you might like!